The romance that brought you together was just the beginning of a beautiful story, which will seal your engagement on your long-awaited wedding day. A story that speaks about you, about your evolution as a couple, about battles that have overcome and of many dreams to be fulfilled. Making the bride and groom's love story the main thread of the celebration is a nice way to give it a unique touch and enhance the emotion. In the following post, we give you some original ideas to tell it to your friends and family.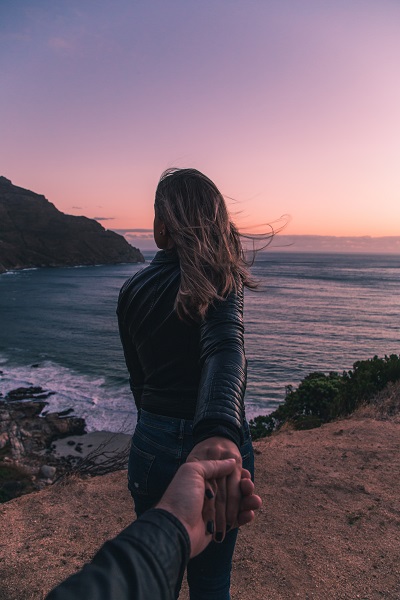 The bride and groom are the true protagonists of a wedding. Their individual character as a couple is what adds identity to the event and, at the same time, determines every detail of the celebration. Therefore, imbuing each scene with details that speak of the bride and groom will be key to designing a wedding with charisma and personality. If you want your story to become the common thread of the wedding, take note of the following ideas!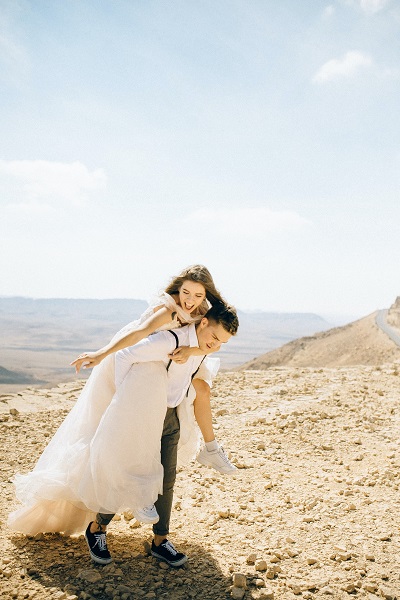 Audiovisual montage

In the age of new technologies, it is easy to introduce some audiovisual element in your wedding to tell your story in a cinematographic way. We all have countless videos and images on our mobile phones for posterity, with which to make an emotional montage and project it on a screen during dinner or at the ceremony.
Another original idea in which to involve your guests is to collect their testimonies about how they met you or funny anecdotes together, in a video montage to broadcast during the dinner in a relaxed way. You will add an unforgettable and different touch to your big day and they will never forget it.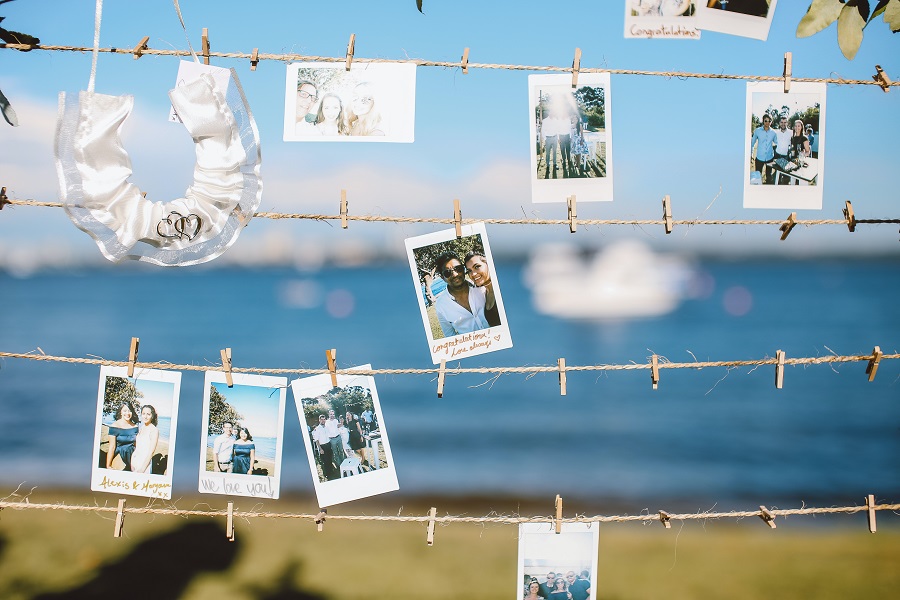 Readings during the ceremony
Provide the master of ceremonies or the priest who officiates the wedding with all the details that identify you as a couple, so that he can construct a coherent and personalised speech that speaks of your journey together. You can also ask your closest friends to make a moving speech during the aperitif or dinner.
Personalised invitations
Your invitations are your letter of introduction. Make sure that they transmit 100% of your essence as a couple and that, when your guests receive them, they can feel that they are yours and nobody else's. To personalise them as much as possible, you can use images, graphic motifs or even a small text that identifies you.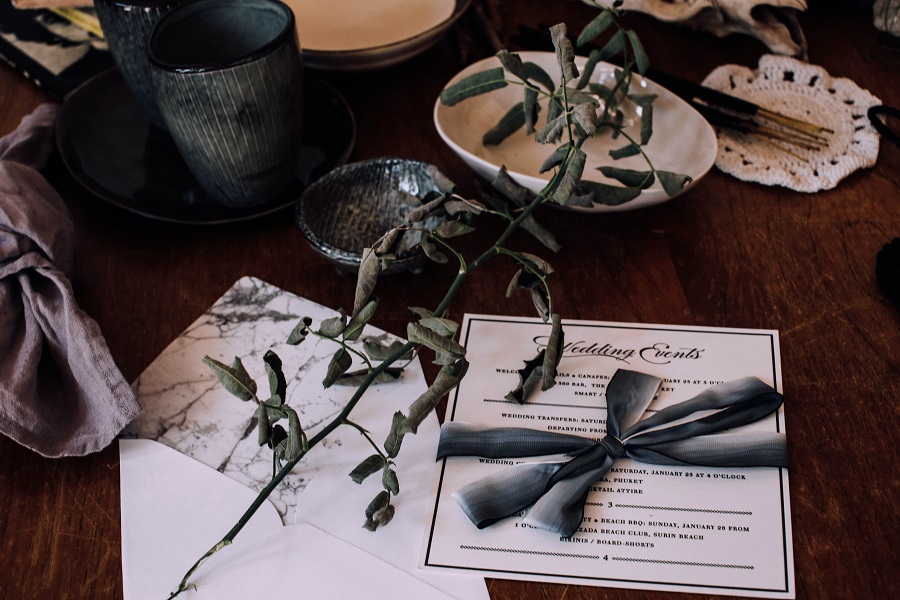 Tailor-made decoration
Fill the space with your own photos. Your trips, your adolescence, your funniest scenes and everything that distinguishes you as a couple. You can use frames and distribute them as decoration, on a welcome table or, if the wedding is outdoors, even hang the pictures from the branches of a tree.
Film music
Don't forget to personalise the soundtrack of your wedding to the maximum, with all those songs that have marked your love story. Your favourite bands, the song that was playing the day you met, the one that makes you most melancholic or the one that makes you dance the most. All of them together will create an unforgettable atmosphere that will undoubtedly transmit your essence as a couple to everyone.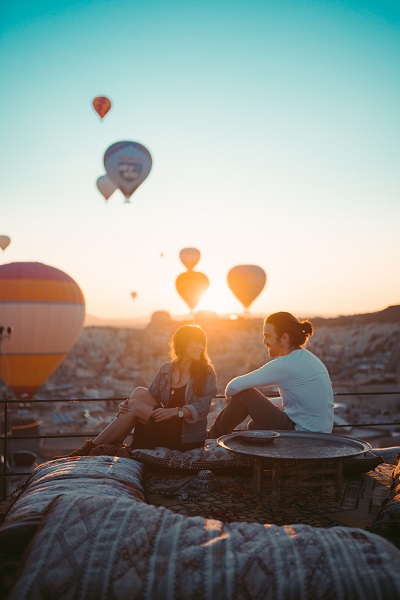 Telling your love story during the ceremony is a beautiful way to close one stage and start a new one, much more intense and with countless projects to carry out. Because that is what love is all about. Adding unforgettable moments and never, never stop dreaming.